111 years of tradition in technology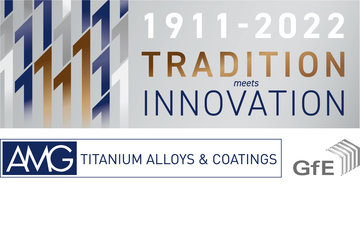 111 years of tradition in technology
Globally competitive products, deep regional roots, highly qualified staff and their ability to meet the changing demands of the market: These were and still are the most crucial "raw materials" behind GfE Group's success. The specialist for high-performance metals and materials is celebrating 111 years this year – over which it has demonstrated how dynamic entrepreneurship and academic curiosity can go hand in hand. The secret behind such continuity and stability lies in the company's wealth of knowledge – collected over decades – of the special properties of, for example, metallic materials (alloys) as the basis of industrially manufactured products and their components. As equally impressive is the fact that, since it was founded in 1911, GfE Gesellschaft für Elektrometallurgie has remained at its premises on Höfener Straße at the city limits of Nuremberg and Fürth, clearly demonstrating how closely it is tied to its region and the people who live there.

Currently, GfE's product portfolio encompasses around 250 materials, including thin-film technology, used in the solar industry and large-surface coatings, catalyst materials for filter systems for cleaning exhaust gases, lightweight alloys for aircraft turbines, and alloys for the storage of hydrogen by industrial contractors in various industries. Committed to the goal of developing individual customer-specific solutions, product development has always been, and remains to this day, of utmost importance at GfE. Accordingly, the company's specialist department is broadly positioned in this field.

Investing in the site and deploying new technologies

Especially important as a stimulus for continued expansion are the investments that GfE has made in production, infrastructure and recycling measures. These drive innovative technologies, increase capacities and accelerate the introduction of new products. On this foundation, it is also possible for us to continue creating new jobs and training opportunities for young people.
"Whether it's companies or people, you can only become as old as we are by remaining young in many ways," concludes GfE Managing Director Guido Löber. "If we pull back to look at the 111-year history of our company from a bird's eye view, we can talk about its extraordinary success without reservation. Survivability – in my opinion – is about adaptability above all else, meaning also the ability to develop new solutions for new challenges. And this is where the strength of our company, driven by the strength and expertise of our employees, has proven itself time and again throughout the company's history."